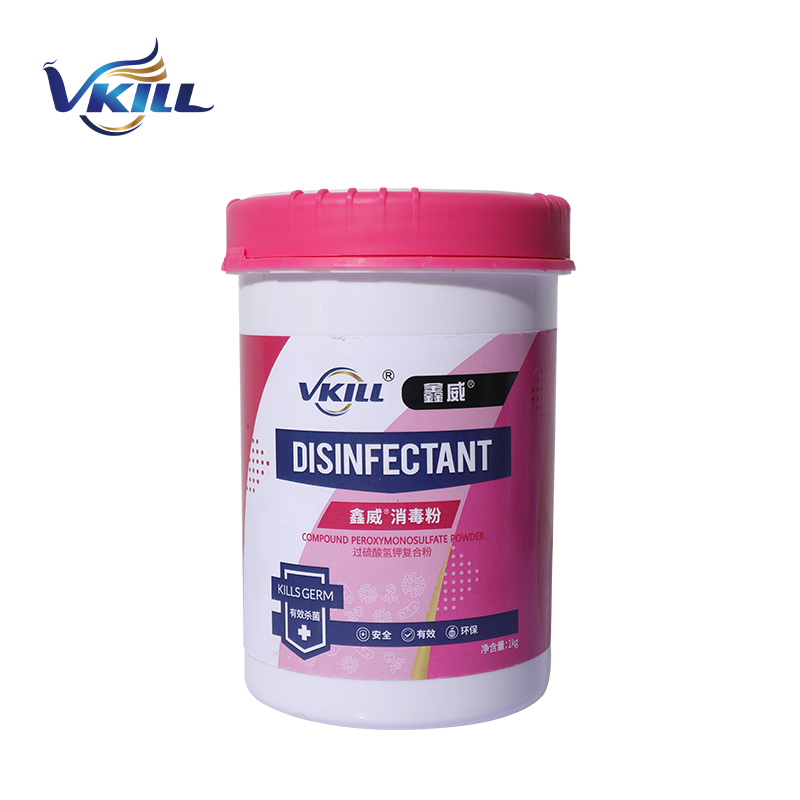 "VKILL® Disinfection powder, which integrates the advantages of various disinfectants, is safe, environmental friendly and efficient. The effective component of disinfection is monopersulfate ion, which can oxidize the protein of microorganisms and cause the death of microorganisms. In aqueous solution, using the special oxidation capacity of potassium monopersulfate, chain reaction occurs in water, constantly producing neoecological oxygen, free hydroxyl and other substances. Through the oxidation of newborn oxygen and free hydroxyl, the permeability of cell membrane can be changed to rupture, so as to normal the protective layer and achieve the purpose of killing bacteria, fungi, protozoa and viruses.
VKILL® Certified by authoritative laboratories, disinfection powder can effectively kill common viruses and strains, reduce the survival rate of pathogens, and effectively kill a variety of bacteria, viruses and fungi, especially for coronavirus family. It has many application scenarios. It is not only suitable for environmental disinfection in schools, hospitals, stations and other public health fields, but also has an efficient disinfection and sterilization effect on the environment and air disinfection of homes, breeding, agriculture, pets and so on. It can also be carried on high-speed rail, aircraft and other public transportation, which is safe and convenient."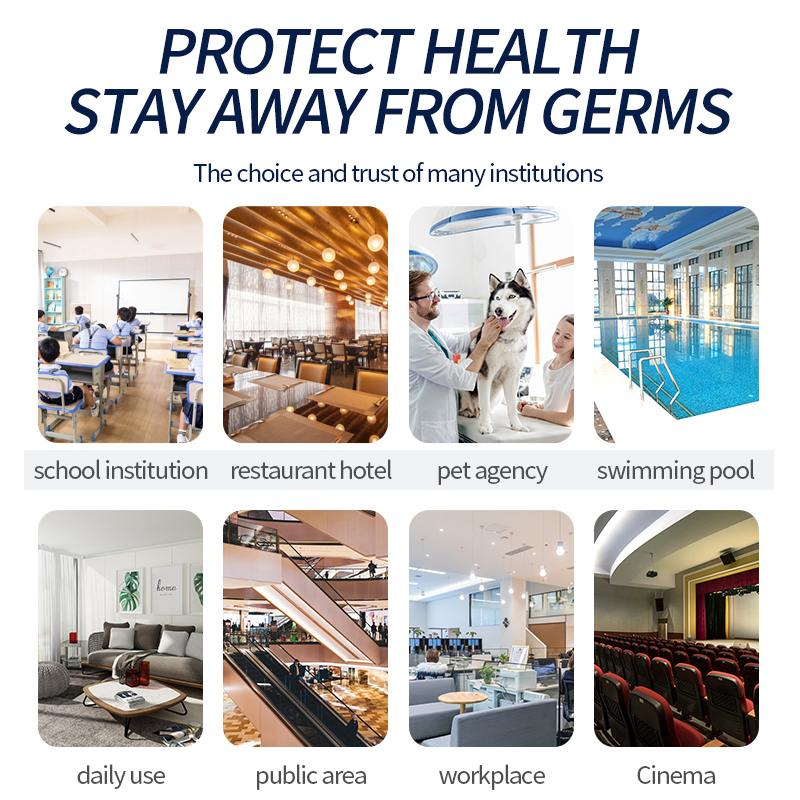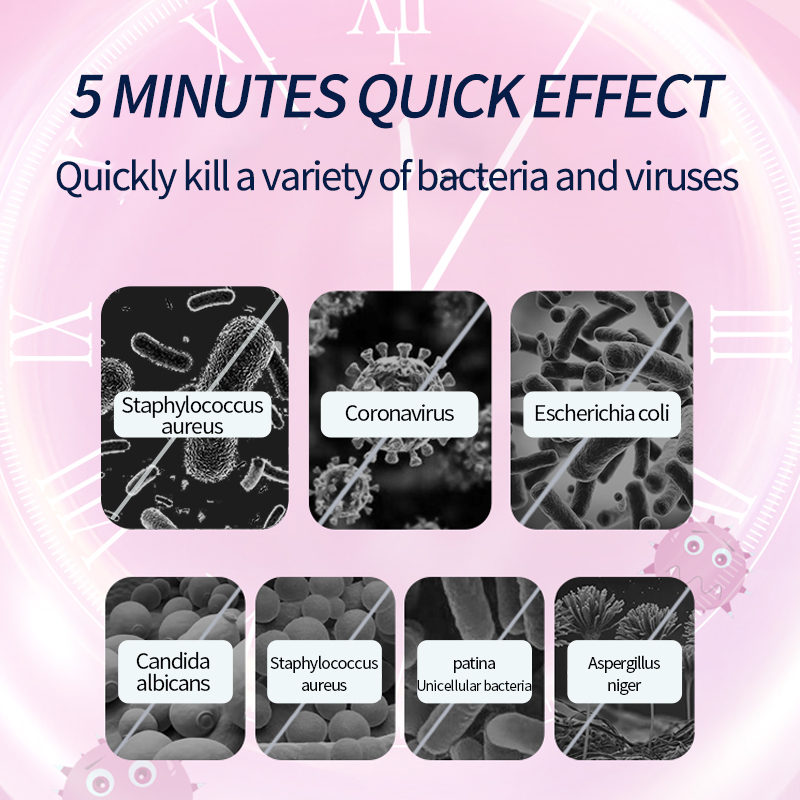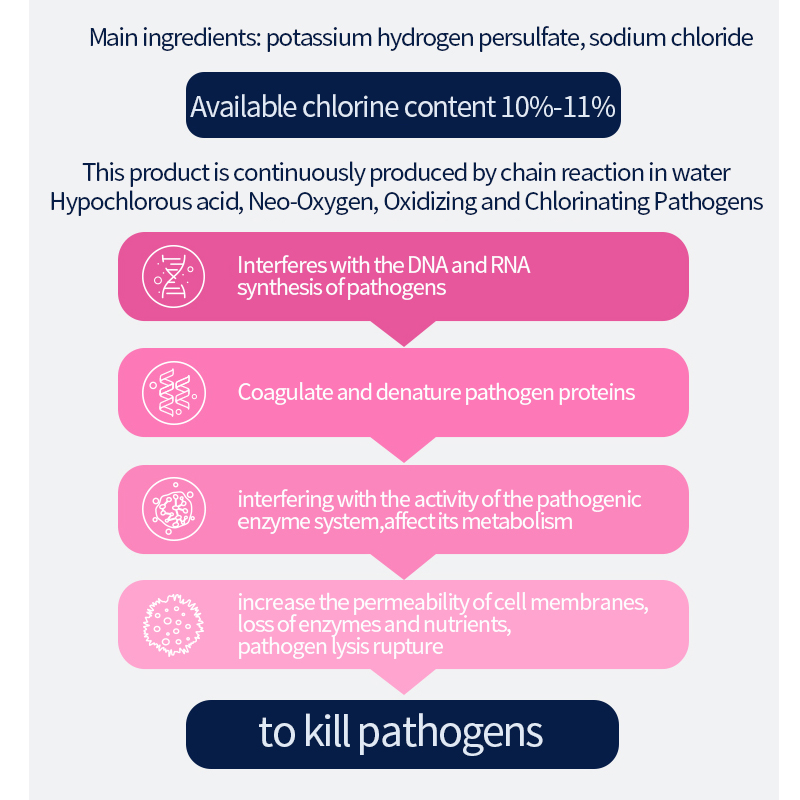 Features:
1, safe and non-toxic, twenty days natural degradation, no damage to the environment;
2, can be used in humidifiers, disinfection of air;
3, can be used for disinfection of clothing;
4, can be used for disinfection of fruits and vegetables and catering utensils;
5, low cost of use, each ton of disinfectant prepared by 100 times, the cost of as little as 1,000 yuan, the traditional disinfectant, hypochlorous acid cost more than 5,000 yuan per ton, and environmental impact Very large, chlorine-containing disinfectants have greater damage to human lungs;
6. The product can act directly on the skin, no damage to the human body,
7. Fast disinfection speed, can quickly kill bacteria and viruses such as coronavirus, Staphylococcus aureus, Candida albicans, Pseudomonas aeruginosa, Aspergillus niger, etc., 1 minute to kill 99.89% of coronavirus, 5 minutes can kill 99.99%,
8. It can still inactivate the virus, effectively inactivate the sewer, and effectively prevent the spread of aerogel.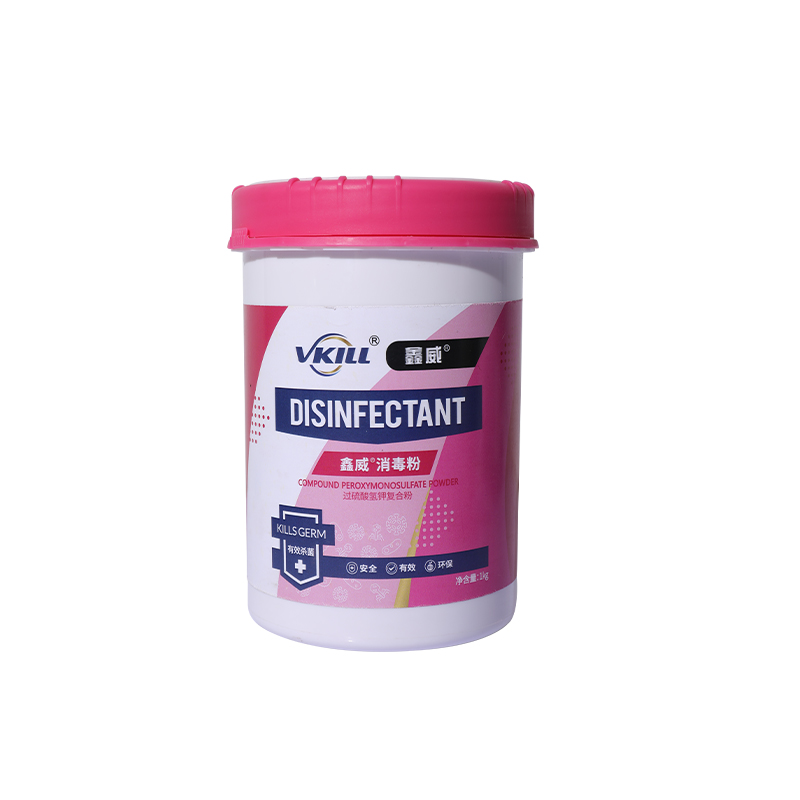 Established in 2019, Sichuan Jinshi Cheng Biotechnology Co., Ltd. is a new star in the biotechnology industry, located in the rapidly developing Tianfu New Area of Chengdu City. The company has set up a comprehensive factory covering 20 mu in Dayi with standardized production lines and experimental equipment; in terms of technology research and development, it has joined hands with well-known chemists in the industry to cooperate fully, and is a modern biotechnology-based enterprise integrating research and development, production, processing and sales. The company's Xinwei and Weibangda brands are manufactured with German patented technology and are committed to creating safe and non-toxic new disinfectants to provide professional disinfection and purification solutions for families, schools, hospitals, hotels, shopping malls, factories and other environments.
Contact Person:Xu Xu
Email:28338448@qq.com